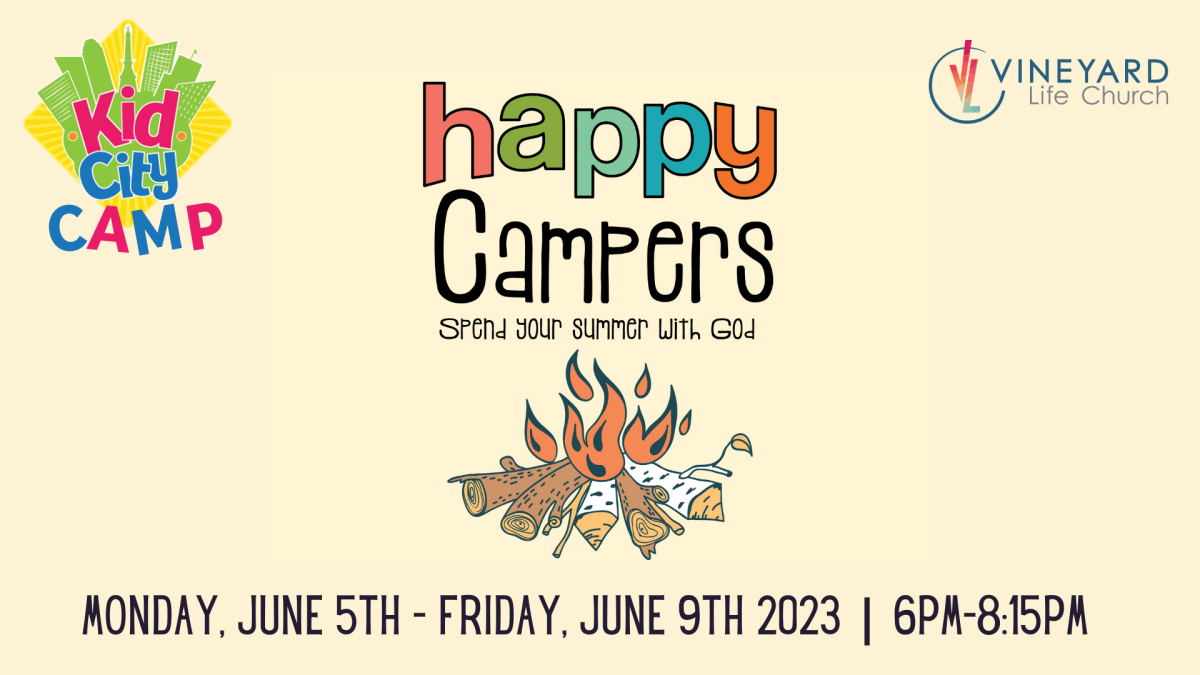 Tuesday, April 18, 2023 - Tuesday, June 06, 2023
Our Kid City Camp is taking place Monday, June 5th - Friday, June 9th! It is that time of year again that we are looking forward to Kid City Camp! This year we will be Happy Campers - Spending Our Summer with God! Our theme will revolve around camping out (think tents, sleeping bags, s'mores over the fire) and what it's like to live life with Jesus.
Our heart behind this camp this year is that your children will experience love in their lives through an enriching environment of fun, learning, and friendship! We are so looking forward to experiencing these together and would love to have your child join us this summer!
The activities/teams we will have this year for the kids are as follows: soccer, basketball, flag football, art, dance, and science fun (our new addition this year).
To register your child for one of these areas, simply click the button below. If you have any questions you can email our Children's Director, Becca Locke.