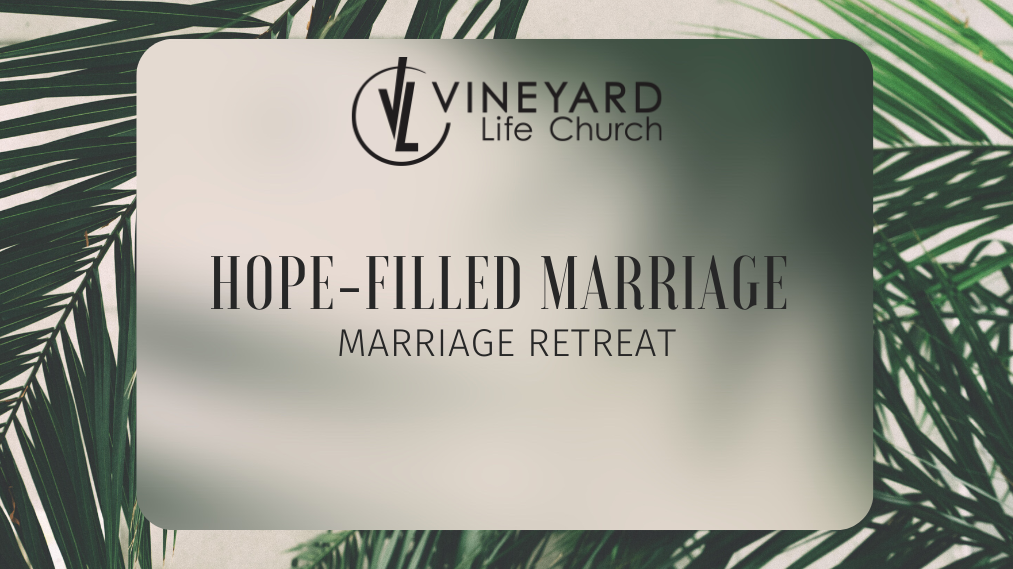 Friday, September 09, 2022, 6:00 PM - Saturday, September 10, 2022, 1:00 PM
Marriages, just like us, need refreshing from time to time. Maybe you need more than refreshing! Mark your calendar to join us September 9-10th to cultivate a deeper relationship with God and your spouse. The cost for the retreat is $150/couple, which includes accommodations and meals. You don't have to attend Vineyard Life Church to attend the retreat.
You can register & pay for this event using the buttons below!
If you have any further questions about this event you can contact Jeremiah or Clark.